What Is Your True Hidden Power Quiz
Sambil ol sama papa, opie ngikut quiz anime
en hasilnya kayak di bawah ini..
hehehehehehehehehehehehehe..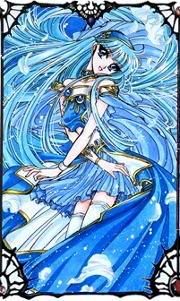 Your Hidden Power Is Water
You have a rather calm soul, but when tempted
will get pissed off at those who bug you. You
do whatever you can in your powers to help
those of your allies and have a okay taste for
human kind, but you find them rather annoying
on occasions.
Gem Stone:
Saphire,
Eye Color:
Ice
Blue,
Hair Color:
Dark Blue that's long
that goes to your waist.
Quote:
If you wait for me
Then I'll come for you. Although I've travelled
far, I always hold a place for you
In my heart. If you think of me, If you miss me
once in a while, Then I'll return to you. I'll
return and fill that space in your heart
What Is Your True Hidden Power? .::Beautiful Anime Pics::.
brought to you by
Quizilla