Happy Valentine papa sayang....
Hmmmm..kemaren nerima kartu dari papa....
maniezzzzzzz banget....makasih ya yang...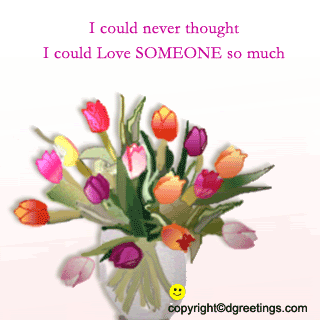 cuman like usual..opie suka keplek
bikin masalah, en akhirnya jadi ribut
duchhh..kenapa sich opie always become troublemaker???
mungkin karena opie pengen diperhatiin terus sama si papa kali ya...
Alhamdulillah akhirnya baikan...muachhhhhhhhhhhhh
kalo enggak kan opie valentinan dengan sedih..hehehehehe
maafin opie ya yang..suka bikin bete yayang
soalnya pengen selalu diperhatiin ama papa..
"I had 3 visitors this morning..:PEACE, JOY AND LOVE
They need a permanent place to stay.
I gave them your address.
I hope they arrived safely"
Happy valentine, my love...
I love you as much as stars in the sky
and as deep as the ocean
PS: Met Valentine juga buat onie tersayang ama tenny
moga rukun2 selalu...
miss you so much, sis......